Simplify Volume & LUN Restoration with Snapshots
Prevent data loss with snapshots
Snapshots allow your QNAP NAS to record the state of the system at any time. If an unexpected situation arises on your system, you can revert back to a previous state that the snapshot has recorded. The Storage Manager adds an easy-to-use web-based snapshot tool for you to easily back up and restore data back to any point of time to prevent loss of important data.
Modern businesses need modern solutions for backup and restoration
With files and data being all-important for the long-term success of businesses, IT administrators need all-encompassing solutions for backing up and restoring both important files and the system itself. Businesses also need to be able to react quickly for backing up and restoring important files and system information, and also need the comfort of knowing that these backups can be easily replicated to other servers/NAS with no extra complications.
ext4-based snapshot provides uncompromised storage performance
Instead of the open-source Btrfs snapshot technology that causes impacts on storage performance as the data is continuously modified, QNAP developed its ext4-based snapshot technology that stores changed data "outside of the volume" and is faster and more stable in terms of file accessing performance. This operation thus minimizes impact on storage performance.
Learn more » Why does QNAP NAS not use the Btrfs file system?
The Storage Manager features numerous tools for taking snapshots and restoring files and data as necessary. Individual files can be easily restored if they are accidentally deleted or saved over, and the entire system can be easily reverted to a previous, healthier state if necessary. Snapshots can be taken by schedule or manually and then backed up to other NAS or servers in order to provide an all-encompassing backup solution.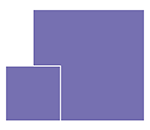 QNAP's block-based snapshot technology supports up to 1,024 snapshots for both volume and LUN in total, and 256 per volume or LUN.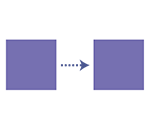 Automatically take a snapshot of the volume before backup via RTRR/rsync, even when the file is opened.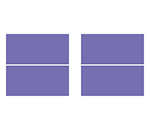 The Snapshot Agent utility is designed for servers to help create consistent snapshots for Microsoft® VSS and VMware® vSphere Client.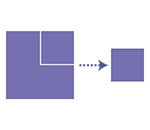 Efficiently replicates volume/LUN snapshots to a remote server by copying only the changes made. This can save time & bandwidth, and can be run manually or on a scheduled basis.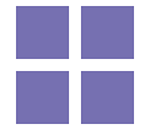 Centrally stores snapshots from multiple NAS. Remote snapshots can be cloned as a local volume for data access.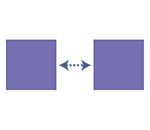 Quickly clone a volume or LUN snapshot from the Snapshot Vault as a volume or iSCSI LUN on a QNAP NAS without interrupting the current system operation.

What is the difference between Block-based LUN and File-based LUN?
File-based LUN and Block-based LUN are two different ways of sharing NAS storage using iSCSI LUN. File-based LUN creates image files in the file system then shares the space to other devices. As the image files are saved in the file system, its efficiency is limited. The newer Block-based LUN, however, can directly allocate space at the block level. Not only does it increase efficiency but also provides native support for virtualization applications, such as VAAI thin provisioning and storage reclaim and Microsoft® ODX, making Block-based LUN the ideal choice for iSCSI storage solution.

Why are Block-based LUN snapshots important to enterprises?
Block-based LUN are highly-efficient and ideal for virtualization environments, ensuring servers and virtual machines operate smoothly with additional storage space outside its local storage. Compared with File-based LUN snapshots, Block-based LUN snapshots provide faster snapshots backup and recovery, therefore helping to reduce disaster recovery time while also minimizing potential impact to a business.
Why is QNAP's snapshot support better?
Snapshots are a must-have feature for modern storage systems. QNAP's snapshots help protect your folders, files, and iSCSI LUNs. In the event of malware attacks or unwanted changes, your stored data can be quickly reverted and restored to a specific point in time to ensure continuity.
Snapshot

Application

QNAP

Competitors that use Btrfs

(S-brand, N-brand)

Other competitors

(W-brand, B-brand)

Block-based iSCSI LUN (Thick Provisioning and Thin Provisioning)
✔
✖
✖
File-based iSCSI LUN (Thin Provisioning)
✔
Protected by the volume snapshot, the process is done within seconds.
✖
✖
File-based iSCSI LUN (Thick Provisioning)
✔
Protected by the volume snapshot, the process is done within seconds
✔
✖
Volume (Multiple Folders)
✔
✖
✖
Shared Folder
✔
With Snapshot Shared Folder
✔
✖
Availability
All x86-based (Intel/AMD) models *ARM-based models
Only available on selected models
✖
*QTS 4.3.4 (or later) required.
NAS CPU

Installed Memory

Per NAS

Per Volume/Block-based LUN

AMD
≧1GB
32
16
≧2GB
64
32
≧4GB
1024
256
Annapurna Labs
≧1GB
32
16
≧2GB
64
32
≧4GB
256
64
Intel
≧1GB
32
16
≧2GB
64
32
≧4GB
1024*
256
Marvell
≧1GB
32
16
≧2GB
64
32
≧4GB
256
64
Realtek
≧1GB
32
16
≧2GB
64
32
Zhaoxin
≧1GB
32
16
≧2GB
64
32
≧4GB
1024
256
*TS-x51/x51+ series models only support up to 256 snapshots instead of 1024.
Note:
• Marvell model supporting snapshots: TS-1635AX
• Realtek model supporting snapshots: TS-328, TS-x28A
QNAP provides the "snapshot shared folder" mechanism that contains only one shared folder on a single volume, reducing the time needed to recover single folders to a few seconds. In a test conducted by QNAP, restoring a 300GB shared folder from a snapshot took around 30 minutes. Restoring the same shared folder from a snapshot shared folder only took 3 minutes.
Snapshot Manager supports smart snapshot space management that helps control the number of snapshots, and allows starting Snapshot Replica tasks after specified local snapshots are taken. Users can also initiate Snapshot Manager in File Station for creating snapshots, and identifying differing content using the snapshot overview with Unify Snapshot Directory.
Windows Previous Versions support
Snapshots enable Windows users to restore files directly from File Explorer simply by right clicking on files, saving time and effort without requiring help from IT administrators.
Protecting Your Data from Ransomware
 

Snapshot Replica

RTRR

Rsync

NAS to NAS

Data backup scope
Volume/LUN
Shared folder
Shared folder
Shared folder
Transmission mode
Block-based
File-level file-based
File-level block-based
File-level block-based
Backup scheme
Transmit only modified blocks
Transmit new files
Transmit new files but only with modified blocks
Backup schedule
Scheduled
Immediate/Scheduled
Scheduled
Scheduled
Encryption
Support
Support
Support
Support
Compression
Support
Support
Support
Support
Memory requirement
At least 1GB RAM
Unlimited
Unlimited
Unlimited
Remote system
QNAP NAS
QNAP NAS
Rsync Server
QNAP NAS
Application scenario

A large number of files with various file sizes
 Large files with frequent modifications such as virtual machine images or backup images.

Real-time file replication
File synchronization
Fast transmission on local network

Transmits large files with minor modifications
Transmit to a remote site over the Internet
QNAP Backup & Data Protection Solutions: Complete Apps & Utilities at Your Fingertips
QNAP provides comprehensive solutions for virtually all data protection requirements. Discover an array of apps/utilities to help you back up various sources, including: